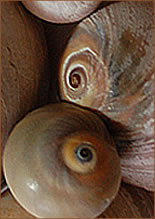 Moonshell Productions creates stylish designs which are easy to navigate and have a clear sense of organization. Visitors to your site will enjoy their experience and understand your message. Small brochure sites or more complex full feature sites are designed to meet your specifications.
Available website features include:
Flash Animation & Video
Slideshows
Calendars
Blogs & Bulletin Boards
Site Traffic Reports via Google Analytics
Links to Social Media: Facebook, Twitter etc.
Simple Shopping Carts via PayPal
Client Operated Content Management
Ask about other features you may not see listed here.