CMS Basics
Keep your costs down and insure fresh content is on your site.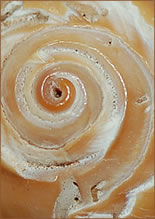 Content management systems (CMS) provide the capability to have multiple web page templates with unlimited entries into a content database which can be displayed and linked in multiple formats. In the example below content that is the same globally across the site are in purple and the rest is dynamically created by the content system. Both recommended systems were designed to be web logs or "blogs." This means that if the client would like to have an interactive dialog with their audience this feature can be set up in sections where this is desired.

Expression Engine
Moonshell Productions recommends Expression Engine is recommended for all clients. It is a good solution for staffers who have basic to intermediate computer skills. It can be set up to accommodate more advanced users or restricted for those with fewer skills. It is designed with an emphasis on allowing for maximum efficiency by the people who edit or post content. It allows for less creativity on their part unless they learn a little HTML coding.
The Expression Engine application can be changed to suit an almost endless number of objectives for gathering and displaying your content through templates. It is scalable to meet the needs of most clients.
You can have multiple blogs each with their own unique set of categories all in one control panel.
Once you log into Expression Engine you will be able to add or edit existing entries in your database.
Entry forms and their entry fields can be customized to individual blogs. For example your events calendar blog could have fields for location, time, contact information and more. At the same time your news blog can have just a title, a short story, and a full story.
You can insert an image using the picture wizard to upload and place the relevant code in form field you want it in. This wizard also allows you to resize pictures or create smaller thumbnails linked to larger pictures.
You can use the HTML buttons to further format your content.
When looking through your list of entries you can search them by blog, category and key word etc.
Visit the Expression Engine Website: http://expressionengine.com