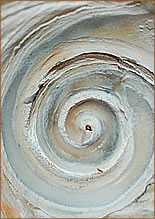 When estimating the time and costs for a design project Moonshell Productions clients will be offered two different approaches.

Appreciative Design
1. After the client's objectives and tastes are learned, the first round of 6 layouts is designed.
2. After client feedback, a second round of 3 layouts is created.
3. After further client input, one final design is refined.

Sounds simple doesn't it? It is. The client is involved in each stage of development. This is a service oriented approach to design. The designer and the client actually collaborate on the project. An appreciative design process provides the client with the greatest control over their project while getting the greatest benefit of the expertise of the designer.

Designer Direct Projects
Some clients don't have a lot of time or interest to engage in a lengthy design process. Other clients don't feel they know enough about design to participate in a collaborative process. And still others may not have the budget to make use of the Appreciative Design Process.

For these clients, after consulting with the client about objectives and preferences, the designer will provide a single layout to the client. That will be refined based on client feedback for the final design.