Solely Owned & Operated By Dana Kester-McCabe Since 1980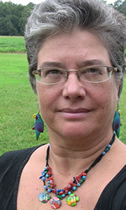 Located on Maryland's Eastern Shore, Moonshell Productions specializes in websites for local small nonprofit and commercial organizations, and online videos. Logo design and marketing consultation services are also available.

The name of Moonshell Productions was inspired in part by the moon shell section of the book "Gift From The Sea" by Anne Morrow Lindberg. The author describes how a personal spiritual journey can and should inspire us to live lives of service, integrity, and compassion.

My business philosophy is to live into that idea, to do work that helps build a better world, and to always reach for a high standard of excellence. The Moonshell logo symbolizes service and community.

Moonshell Productions also is the publisher of Delmarva Almanac an online magazine celebrating the Delmarva Peninsula. We have a number of contributors assisting in this work including:



Jim Rapp is a naturalist and tireless promoter of nature and heritage travel experiences on Delmarva. His weekly column connects the audience to all the natural wonders that can be experienced here on Delmarva. He has served as the Executive Director of the Salisbury Zoological Park, and as the Executive Director of Delmarva Low-Impact Tourism Experiences (DLITE). In 1995, Jim helped found and manage the award-winning Delmarva Birding Weekend, which he continues to organize for the last weekend in April each year. Jim also serves as director of the Hazel Outdoor Discovery Center in Eden, Maryland, a 525-acre preserve and resource for outdoor exploration by local youth organizations.



H. Scott Duncan, is a master gardener and beekeeper living in Quantico, Maryland. His monthly column is Gardening On Delmarva and he welcomes your gardening questions and ideas! Scott has a PhD. in anthropology from the University of California at Los Angeles. He has been the Country Director for the United States Peace Corps in Sri Lanka, the Philippines, and the Republic of Georgia, Director of Development for the American Friends Service Committee, and as a classical music program announcer on WSCL. He is currently retired and serving on the Wicomico County Library Board of Trustees as well as volunteering with the Salisbury Chorale Advisory Board.



Keyanna Bowen is a Howard University graduate with a Bachelor of Arts in Broadcast Journalism and Communications. She is a professional writer and blogger experienced in developing editorial content for print and online media as well as web content. Keyanna is an accomplished photographer and has her own blog about interior design and fashion at eastandlane.com.



Marilyn L. Buerkle is a Visual Information Specialist and Lecturer at the University of Maryland, Eastern Shore. She has a master's degree in Journalism and Public Affairs from American University and a B.A. in Speech Communication from Edinboro University of Pennsylvania. She is the former Station Manager and News Director of WBOC TV.



Gretchen Hanson is the Executive Chef and Owner of Hobos Restaurant and Bar. She describes her culinary style as Global Eco-Fusion, a celebration of locally sourced foods, and the subtle simplicity of street food from around the world. Each month she will share stories about the changing food tradtions of Delmarva, about food as love, food as healing, and food as community. You can find out more about her at: Myhobos.com